Research Library
Contact our office or send us a Direct Message via Twitter if you would like to recommend any relevant research documents for this page.
August 11 - UKCES: Skills for Self-Employment Report
This piece of exploratory research was carried out by the Institute of Employment Studies for the UK Commission for Employment and Skills. It draws together a wide range of evidence on the importance of skills to the self-employed. Its purpose is to provide a resource to inform policy in this area, covering business start-up, support for the unemployed to become self-employed, enterprise education and business growth. YPEF is mentioned in the report - see the section on "enterprise training within the formal education system" beginning on page 94. A comprehensive overview of the work of YPEF members, in particular the various strands of the Yorkshire Forward-funded Embedding Enterprise Programme was contributed to the research via telephone interview.
Download the full report: evidence-report-31-skills-for-self-employment.pdf
Download the annex: evidence-report-31-annex-lfs-analysis.pdf

July 11 - Aldridge Foundation Report: "Entrepreneurship: the Key to Unlocking Learning"
The Aldridge Foundation currently run 2 academies and plan to open more. The Foundation aims to harness entrepreneurship for social change.

Download the report: Aldridge Foundation Entrepreneurship Education.pdf

June 11 - Ofsted report into "Economics, business and enterprise education"
Ofsted's report evaluates the strengths and weaknesses in economics, business and enterprise education in primary schools, secondary schools and colleges. It covers both formally assessed economics and business courses and whole-school enterprise education and makes some recommendations. For further information, go to: www.ofsted.gov.uk
Download the full report: Economics business and enterprise education.pdf
Download the summary report: Report Summary - Economics business and enterprise education.pdf



May 11 - CBI-EDI Education & Skills Survey 2011

The CBI EDI Education & Skills Survey of senior executives at 566 employers was undertaken in February 2011. Over 55% said they are involved in apprenticeships and 17% plan to become involved; 70% want to see the development of employability skills among young people made a top priority.

Download the report here: CBI_ EDI Education & Skills Survey 2011.pdf


March 11 - The headteachers' steering group's vision for the future of B&E
This report, from The Business and Enterprise Head teacher Steering Group (B&E HTSG), outlines their concern about the apparent lack of consideration being given to the promotion of employability and entrepreneurial skills, economic and business understanding and personal finance education as part of the future curriculum for all young people. Read the report on SSAT. Click to download.
March 11: The Big 13 - Understanding Enterprise Education
The Humber Enterprise Learning Partnership and Hull City Council commissioned Force-7 to conduct research to further their understanding of how young people perceive enterprise education in the region and how they apply enterprise skills to their every day lives. 2268 young people across the Humber were interviewed and the summary report was created to highlight key findings and recommendations. Click to download report: The Big 13 - Understanding Enterprise Education.
March 11: Women in business
This paper on female entrepreneurship seeks to address the shortage of female entrepreneurs, and makes recommendations that the Government and the European Union should adopt to nurture stability, cultivate economic growth and bring a sense of renewed confidence.
Click here to download report.
March 11: Enterprise UK - Make Money Make a Difference (Tenner Tycoon)
Enterprise UK interviewed 1,000 secondary school students across the UK to assess their appetite towards enterprise education and starting a business. The results make interesting findings and highlight the challenges and drivers young people identify with when thinking about starting a business. To download this report, click here.
March 11: Review of Vocational Education - The Wolf Report
Published by the Department for Education, The Wolf Report presents a review of Vocational Education in the UK. The review was informed by over 400 pieces of evidence from the public, visits to colleges, academies and training providers, and interviews and discussion sessions with key partners in the sector.
February 11: Enterprising Britain Evaluation
"Enterprising Britain plays an important and unique role as the only substantial event to recognise achievements in enterprise development at the local community level. It enhances overall understanding of enterprise locally, providing political leaders and regional organisations with real insight into how to implement enterprise polices at the local level." Click here to download the full evaluation.
February 11: PSHE Education: A mapping study of the prevalent models of delivery and their effectiveness
The Centre for Education and Inclusion at Sheffield Hallam University has published a report titled "Personal, Social, Health and Economic (PSHE) Education: A mapping study of the prevalent models of delivery and their effectiveness". Click here to download
January 11: GEM Consortium - 2010 Global Report

The Global Entrepreneurship Monitor (GEM) has published it's 12th annual survey of the entrepreneurial attitudes, activities and aspirations of individuals around the world. Read the report.
December 10: National Evaluation of the Local Enterprise Growth Initiative Programme
The independent evaluation of the Local Enterprise Growth Initiative Programme (LEGI) programme provides an overall analysis on the impact of the fund and the implications for future enterprise policy and interventions. Read the report.

November 10: The Importance of Teaching - The Schools' White Paper 2010
The Department for Education's White Paper outlining the steps they recommend for whole-system reform of education. Download the report: The Schools White Paper 2010.pdf
November 10: Legatum Institute - Legatum Prosperity Index

The Prosperity IndexTM assesses 110 countries, accounting for over 90 percent of the world's population, and is based on 89 different variables, each of which has a demonstrated effect on economic growth or on personal wellbeing Read this report.
November 10: Enterprise UK - Make a job, Don't Take a Job
Research published by Enterprise UK to coincide with the launch of Global Entrepreneurship Week 2010. The report summarises the findings from an online YouGov poll which surveyed 1,046 adults during November 2010. Click here to read this report.
November 10: Doing Business Report 2011
Doing Business 2010 is the seventh in a series of annual reports investigating the regulations that enhance business activity and those that constrain it. Doing Business presents quantitative indicators on business regulations and the protection of property rights that can be compared across 183 economies-from Afghanistan to Zimbabwe-and over time. Download report at www.doingbusiness.org

November 10: Employability and Skills in the UK: Redefining the debate
The paper, published by The Work Foundation, highlights two key challenges which may widen the gaps that exist between cities and regions; public sector cuts and an increasingly knowledge intensive economy. An agenda for change is proposed that sets out a local and integrated response.
Click here to view report.
October 10: CBI - Fullfilling potential: The business role in education
This new report sets out a clear statement of business priorities for schools and the case for action. It also identifies the role the private and third sectors have played in tackling failure through bringing in fresh ideas, best practice and value for money. Download the report here.
October 10: 157 Group - Rising to the challenge: how FE colleges are key to the future of HE
The report also presents an informed view on how FE and HE colleges are adjusting to changes in the policy environment - particuarly following Lord Browne's review of Higher Education Funding and Student Finance. The findings have been prepared by The Mixed Economy Group (MEG) which comprises more than 30 FE colleges - many of these colleges are significantly involved in higher education work.
For more information, see the report summary and conclusion (pages 9-14).
October 10: What is to be gained through partnership? Exploring value of edcuation-employer relationships
Education and Employers Taskforce - This report compares practictioner experience in the UK and US to explore the link between social mobility and employer engagement supporting the achievement, aspiration and progress of young people into further study and/ or work.
September 10: Youth Entrepreneurship - The YBI Network Approach

A report about how three Youth Business International (YBI) Network members are supporting young entrepreneurs around the world, with lessons for best practice
August 10: Evaluation of Enterprise Education in England
This research report was written before the new UK Government took office on 11 May 2010. As a result the content may not reflect current Government policy and may make reference to the DCSF which has now been replaced by the DFE. This report is also downloadable from the Publications page of the DFE website: www.education.gov.uk
Evaluation of Enterprise Education in England.pdf

Evaluation of Enterprise Education Summary.pdf
The evaluation was commissioned by the DCSF in order to better the understanding of the range and effectiveness of activities provided within schools, particularly at Key Stage 4 and included: a review of the international literature (with a focus on Europe, USA, Australia and New Zealand); consultation with stakeholders; a survey of 408 enterprise co-ordinators within schools; and case-study visits to 30 schools involving interviews with Senior Management Teams (SMT), teachers and pupils.
The evaluation was delivered by Laura McLarty, Dubit Limited, Helen Highley, Brightpurpose and Suzy Alderson, YPEF.

August 10: LGA & NFER - Information, advice and guidance for young people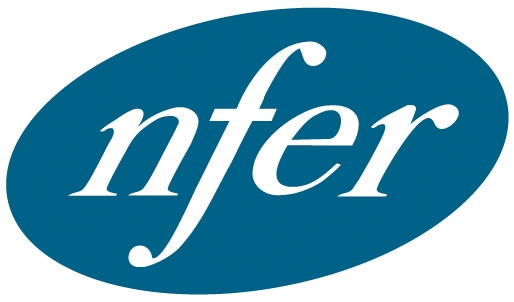 This research, commissioned by LGA and completed by the National Foundation for Educational Research (NFER) evaluated the current 'fitness for purpose' of the Information, Advice and Guidance (IAG) services provided to young people in the 14-19 context and identified improvement and support needs for local authorities.

This work was undertaken for the forthcoming Government IAG review announced by the Labour administration. However on 24 May 2010 it was announced that the current year's Area Based Grant from which Connexions services are funded would be cut. Though there has been this policy change the research is still relevant as NFER suggest that the fundamentals of 'good' IAG identified by this research are applicable to any future provision arrangements.
August 10: Avoiding a Lost Generation - Recruitment and Employment Confederation
The Recruitment and Employment Confederation have published the report "Avoiding a Lost Generation - Preparing young people for work now and in the future." This report from the Youth Employment Taskforce, which was set-up in November 2009 by the Recruitment and Employment Confederation, brought together employers, recruiters, welfare providers and representative bodies with additional input from educationalists and organisations such as the CBI and Jobcentre Plus.
The report argues that increasing unemployment levels are having a disproportionate effect on those aged between 16 and 24 and coordinated action needs to be taken to prevent a whole generation of young people suffering reduced life-chances due to long-term unemployment. It suggests several areas for further development, these include: promoting entrepreneurship and alternative routes into employment for young people, such as apprenticeships and internships.
August 10: Center for Local Economic Strategies & Hull Youth Enterprise Partnership

Harnessing the talents of young people: This report outlines the importance of fostering an entrepreneurial spirit among young people to alleviate their challenges in the current economic climate.

June 10: Entrepreneurship 2020 - Practical ideas for an enterprising society
Enterprise UK - Entrepreneurship 2020 Report
Enterprise UK has launched a new report entitled Entrepreneurship 2020: Practical ideas for an enterprising society. The ideas have been drawn from a focus group of entrepreneurs and the organisations that support them over a three period of discussions. The group submitted almost 200 ideas to help shape the future of entrepreneurship and enterprise in the UK
June 10: COPIE2 - Enterprise Education Unconference Report
Enterprise Education Unconference:
The Enterprise Education Unconference was organised by COPIE2 subgroup on enterprise education. The host of the event was UAFSE (Spain), the report highlights a range of activities and workshops which took place at the event. This includes a number of discussions from the COPIE2 Higher Level Reflection Panel and some actions for building an inclusive and entrepreneurial European community.
June 10: Towards Greater Cooperation and Coherence in Entrepreneurship Education

Entre
preneurship Education : Report and Evaluation of the Pilot Action High Level Reflection Panels on Entrepreneurship Education initiated by DG Enterprise and Industry and DG Education and Culture. Report carried out by the European Commission and written by ECOTEC Research & Consulting Ltd. The report sets out findings on the current state of play in entrepreneurship education, a framework for mapping and building strategy, a 'cookbook' of good practices and recommendations for action at EU level to support developments with member states.

June 10: Employer Engagement Report
Employer Engagement Report : Research commissioned by YPEF Services Ltd and carried out by QA Research among employers in Yorkshire & Humber to investigate their perceptions and experiences of employing and recruiting young people.

June 10: CBI Education & Skills Survey 2010

CBI Education and skills survey 2010 : Ready to Grow - business priorities for education and skills. The CBI's report focuses on priorities for the new government; investing in skills through the upturn; Getting the right mix of skills; The importance of employability skills; Key role for business to play in the education system; Growing strong with science and maths; The value of HE-business partnership; Staying ahead on workforce skills and The language of business.

May 10: Two fantastic research papers produced by David Hall
The Entrecode Approach: The Entrecode approach produces results on average 6 times beyond client expectations. The bonus is that it is not a one-off improvement but a permanent benefit to the P and L. So over a 5 year period, organisations exceed their expectations more than 30 fold!(5 years x 6 times)


High Growth Start-Up Research Findings: David Hall led a multi disciplinary team of Marilyne and Wyatt Woodsmall, Dr David Johnson and Nick Franchini in order to create fresh perspectives on understanding the entrepreneurial process.
April 10: IPPR Youth Tracker
This is the third edition of Youth Tracker, IPPR's quarterly newsletter looking at how Britain's young people are faring in the recession, and what can be done to support them.
April 10: OECD - Handbook: Local youth entrepreneurship support

Shooting for the moon: good practices in local youth entrepreneurship support. In the framework of the OECD LEED Forum on Partnerships and Local Governance this handbook presents a criteria list of good practice that can be read as a 'tool' to self-assess and re-orient current strategies, structures and practices in youth entrepreneurship support. Short descriptions of good practice initiatives from Austria, Canada, Denmark, Finland, France, Germany, Ireland, Portugal, Sweden, United Kingdom, the United States, and Ukraine provide useful guidance.
March 10: GEM Special Report on Education and Training Launched

G
lobal Entrepreneurship Monitor have published an investigation into the prevalence and sources of entrepreneurship education and training, and the effect of this training on starting a business. The UK recorded 18% of adults have received entrepreneurship education and training; this was split with 10% just in schools, 6% just outside of schools, and 2% in both categories.
The research states that "European countries with low rates of early-stage entrepreneurial activity, such as Belgium, France, Germany and the United Kingdom, where significant gains equal to a doubling of the odds of engaging in early-stage entrepreneurial activity were recorded among trained individuals" (page6). The countries with highest proportion of adults having received entrepreneurship education and training are Finland (48%), Chile (42%), Columbia (40%), Slovenia (36%), and Belgium (33%).

January 10: EDGE Annual Programme of Stakeholder Research: Business in Schools
The EDGE Annual Programme of Stakeholder Research: Business in Schools study determines the levels of integration and attitudes towards businesses partnering with schools. It takes into account both the demand from young people, the input of businesses and the methods used by schools.
The study, carried out by YouGov, found that many teachers did not think there were enough opportunities for children to experience the workplace; 51% had this view, while only 28% though there were enough opportunities. This evidence supports that trend towards increasing the quantity and quality of employer engagement activities with schools.
November 09:
Dubit: The state of Enterprise Education - Focusing on Kingston-upon-Hull
Hull City Council and SSAT commissioned Dubit to provide a robust overview of the state of Enterprise Education in Hull after their work in Yorkshire & Humber, through a piece of primary research with Enterprise Coordinators and Head Teachers. 14 of the 17 secondary schools and colleges in the region took part.
November 09: European Commission: Final Report of the Expert Group
Entrepreneurship In Vocational Education and Training
The aim of this study was to identify existing policies and programmes that promote learning about entrepreneurship within vocational training systems. The reportf ocused on the systems of formal education and training, and on teaching entrepreneurship to young people.
October 09: NCGE - Leading The Entrepreneurial University
This paper focuses upon the leadership challenge facing staff of universities across the world in moving their institutions to a more entrepreneurial mode. It is based upon an extensive literature review, the results of which demonstrate clearly that the issues raised in this paper are widely s shared internationally.
August 09: Dubit: State of Enterprise Education in Yorkshire & Humber
YPEF commissioned Dubit to provide a robust overview of the state of Enterprise Education in Yorkshire & Humber, through a piece of primary research with Enterprise Coordinators and Head Teachers. 204 (48%) of the 427 secondary schools and colleges in the region took part.
The research included extensive analysis of: Barriers to Success, In-House/External, Delivery Partners, Enterprise Coordinators, Delivery of Enteprise within the Curriculum, Qualifications/Diplomas, Budgets for Enterprise, CPD, Employer Engagement, Monitoring & Impact Evaluation,
August 09: Queen's University:
Experiential Learning, New Venture Creation, Strategic Entrepreneurship, Knowledge and Competency in the University Context
Paper explores the role of experiential entrepreneurial learning in the provision of university entrepreneurship education1 while students engage in parallel in actually creating a new venture. Contrasts two different, but philosophically aligned, approaches to entrepreneurship education at UK universities. Discusses the importance of students starting a real business, rather than just learning with cases or participating in simulations, business games, or role plays.
June 09: Dubit: Business Link Yorkshire: Enterprise Potential Research
Business Link Yorkshire engaged Dubit to carry out research into the attitudes and perceptions of 14-25 year olds across Yorkshire & Humber with a view to helping target key groupings and strengthen service delivery. The survey captures the enterprising potential of the region's young people.

April 09: World Economic Forum: Educating the Next Wave of Entrepreneurs

The report highlights the importance of entrepreneurship education for developing the skills, attitudes and behaviours necessary to create jobs, generate economic growth, advance human welfare and stimulate innovation to address global challenges. It also provides a landscape of entrepreneurship education practices across the globe covering youth (with a focus on disadvantaged youth), higher education (focusing on high growth entrepreneurship) and social inclusion (with a focus on marginalized communities).



January 09: CBI: Reaching Further
CBI: Reaching Further - Workforce development through employer-FE college partnership
The CBI report highlights examples of good practice where colleges and employers have worked together successfully to achieve high quality workforce training, tailored to meet the needs of employers and employees.

The report uses CBI survey evidence to explore employers' views on skills and the FE sector. It features a series of case studies of FE colleges of varying size in different parts of England highlighting successful partnerships with a wide variety of employers. The report provides some key lessons which employers and colleges can draw from to build successful college-business partnerships.
Download report here.

February 09:
OECD - Evaluation of Programmes Concerning Education for Entrepreneurship
OECD (2009), "Evaluation of Programmes Concerning Education for Entrepreneurship", report by the OECD Working Party on SMEs and Entrepreneurship, OECD.
November 08: Ofsted -
Developing young people's economic and business understanding

This report evaluates the strengths and weaknesses in business education for 14–19-year-olds in schools and colleges, and in the provision of initial training of teachers to teach business education in schools.
Octobe 08: Queen's University -
Good practice in embedding enterprise in schools

Paper explores good practice in embedding enterprise education in primary and secondary school teacher development.

It explains the way in which a new model for teaching enterprise in schools has been developed. Teacher training staff and student teachers found that the experiential pedagogy helped them to develop enterprise competencies, and self-efficacy. Over 95% of teacher training staff and student teachers surveyed felt they had practised and reflected upon enterprise skills, which they planned to use in the future.
October 08: CBI: Stepping Higher
Stepping Higher: Workforce development through employer-higher education partnership
The study shows how higher education is changing to be more responsive to employers' needs, through increased flexibility of courses and involvement of employers in curriculum development. But it also highlights that there are still barriers to greater collaboration. Not all employers have an up-to-date understanding of what higher education can offer their existing workforce, and higher education institutions need to make it easier for employers to understand how to work with them. The report also identifies 12 key themes that appear in successful employer engagement activity. Literature Review.
September 08: CIHE: Developing Entrepreneurial Graduates
Produced as part of a collaborative project between the National Endowment for Science, Technology and the Arts (NESTA), the National Council for Graduate Entrepreneurship (NCGE) and The Council for Industry and Higher Education (CIHE), the report aims to provide practical guidance to a number of stakeholders charged with the development of the entrepreneurial abilities of students and graduates. It gives a new momentum to entrepreneurship in HE by providing an implementation framework for universities to develop more enterprising and entrepreneurial graduates. Download report here.


August 08: Young Enterprise Company Programme Alumni Evaluation

The evaluation found that participation in the Young Enterprise Company Programme is the most significant experience in helping young people to develop key business and life skills whilst in education. Compared to the Control Group, Young Enterprise alumni were better able to see the relevance of school work to their future.

March 08: Ofsted - Eveloping Financial Capability of Young People
This report draws on a small survey of secondary schools and colleges carried out during 2006/07 to identify features of good practice in personal finance education.
March 08: Hull Youth Enterprise Partnershp - Partnerships and Places - Case Study


A review of the Hull Youth Enterprise Partnership project, activities, and impact.



March 08: BERR - Enterprise - Unlocking the UK's Talent (Summary) and Full Report


This strategy sets out the Government's renewed vision to make the UK the most enterprising economy in the world and the best place to start and grow a business
March 08: European Commission -
Entrepreneurship in higher education, especially within non-business studies
This Expert Report explores key issues regarding the teaching of entrepreneurship in higher education, identifies existing obstacles and proposes a range of solutions, taking into account the different levels of responsibility (public policy, institutions, educators and relevant stakeholders). The Report focuses primarily on learning about entrepreneurship as part of non-business disciplines, in particular within technical and scientific faculties and universities.
February 08: CIHE: Graduate Employability - What do employers think and want?
This report is the conclusion of a pilot study of nearly 250 employers by i-graduate on behalf of The Council for Industry and Higher Education (CIHE). Covering large, medium and small employers, the study highlights the skills and experiences employers look for when recruiting graduates. Download report here.

December 07: European Commission - Promoting entrepreneurship on TV and in other audio-visual media
There is a large entrepreneurial gap between Europe and other countries, notably the USA: In Europe only 45% of the population would like to be entrepreneurs, in the USA more than 60% say that they would like to be their own boss. TV and the other audio-visual media like Internet and radio could help to promote entrepreneurship in Europe, interest more people in an entrepreneurial career and generally improve the climate for entrepreneurial initiatives in European societies.
September 07: Make Your Mark - Articulating Enterprise within the 14-19 Diplomas
The Make Your Mark campaign argues that the new 14-19 diplomas offer the biggest ever opportunity to equip young people for the future and this will only happen if they place enterprise education at their heart. We've published a reflection paper on this topic, with the aim of ensuring that current educational reforms deliver the skills needed for our future economy.
June 07: Yorkshire Futures: Young People in Yorkshire and Humber
Young People in Yorkshire and Humber: Attitudes, Aspirations and Attributes for Success

Yorkshire Futures commissioned Dubit Ltd to conduct a major survey of the attitudes, interests, ambitions and attributes of 16-21 year olds in the region and the UK. The survey canvassed the views of well over 2,000 young people who completed an on online survey (including over a thousand in Yorkshire and Humber) and was supplemented by 15 focus groups across the region. Download report here.


June 07: OECD -
Framework for the Evaluation of SME and Entrepreneurship Policies and Programmes
The OECD Working Party on Small and Medium-sized Enterprises and Entrepreneurship (WPSMEE), in line with a recommendation of the 2004 Istanbul Ministerial Declaration on Fostering the Growth of Innovation and Internationally Competitive SMEs, has prepared this report aimed at strengthening the conceptual framework for SME policy evaluation.
This report seeks to be of direct practical assistance to public administrators and politicians concerned with evidence on the effectiveness of SME and entrepreneurship policies and programmes at a national and local level.

May 07: DFES - Enterprising Heads, Enterprising Schools
20 DfES Enterprising Schools attended conferences in summer 2006 to show other schools how this aspiration of an enterprise ethos could be made real.
A central element of each conference was two headteachers giving keynote addresses on how they went about developing an enterprising ethos. This publication is the final outcome of these conferences.
There are 19 chapters each based on a headteacher's experience of developing an enterprising culture in the curriculum and within the school as an organisation.
March 07: CBI: Time Well Spent
This report explains thinking about the attributes, skills and knowledge that together make up 'employability'. The central theme is the need to put these centre stage when
shaping work experience programmes. The precise balance in importance of the competencies will vary from organisation.
June 06: HYEP & MTL - Review of Youth Enterprise in Hull
This report is on the findings of a 'light touch' evaluation of the Youth Enterprise Programme. The work was commissioned by Development and Renewal Services of Hull
City Council from Milburn Trinnaman La Court (mtl) and carried out in spring 200
January 06: National Evaluation for Enterprise Pathfinder Projects
171 Enterprise Pathfinders were approved by the Department for Education and Skills (DfES) for a 2003/4 start and 87 projects for 2004/5 (700+ schools).
The national evaluation was undertaken by the Centre for Education and Industry (CEI), University of Warwick, to inform website guidance for wider roll-out of enterprise education.
January 06: NCGE: Entrepreneurship Education: A Systematic Review of the Evidence
(Dr. Luke Pittaway and Dr. Jason Cope)
Paper explores different themes within entrepreneurship education via the use of a systematic literature review. Report findings show it is unclear the extent to which such education impacts on the level of graduate entrepreneurship or whether it enables graduates to become more effective entrepreneurs. The findings also highlight a lack of consensus on what entreprise actually 'is'.
March 04: European Commission: Helping to create an entrepreneurial culture
A guide on good practices in promoting entrepreneurial attitudes and skills through education
February 04: European Commission: Final Report of the Expert Group Education for Entrepreneurship
This work follows the conclusions of the "Best Procedure" project on education and training for entrepreneurship1, launched in June 2001 in the framework of the Multiannual Programme for Enterprise and Entrepreneurship (2001-2005).